Welcome to Ohana Kauai
Our luxurious Bird of Paradise Kauai vacation rental home is on the sunny south east side of Kauai, Poipu, Hawaii. The colorful tropical flowers of the hillside and dozens of bird of paradise flowers greet you upon your arrival at this vacation rental home. Step inside the expansive living area connected to the lanai and you are surrounded by large picture windows framing swaying coconuts and green mountains, you'll know you are in a tropical paradise
Hawaiian Hibiscus vacation rental home is surrounded by the lush, natural beauty of Kauai in the middle of the newly renovated Kiahuna Golf Club in beautiful, sunny Poipu.
World renowned architect, Robert Trent Jones II, skillfully included many ancient remnants of an authentic Hawaiian village into his golf course design, where you will experience the beauty and a sense of the enduring history of the islands and Kauai.
Hawaiian Hibiscus Home is a custom built multilevel home in the peaceful Kiahuna Golf Village. The thoughtful design of this large house, ~ 4000 sq ft inside and 2000+ sq ft lanais, provides multiple living areas for accommodating a large family get together or several families in privacy.
Orchid vacation rental is an elegant, beautifully furnished home with fantastic ocean views of Shipwreck beach and Makawehi bluffs from virtually every room. Spacious, 3600-square foot, custom design gives everyone room for privacy as well as large spaces to be together. Luxurious and private salt-water pool adjoins smaller pool especially for youngsters. Short walks to Grand Hyatt Kauai, Shipwreck and Poipu beaches.
Our homes
Experience comfort and tranquility, exclusivity and amazing Views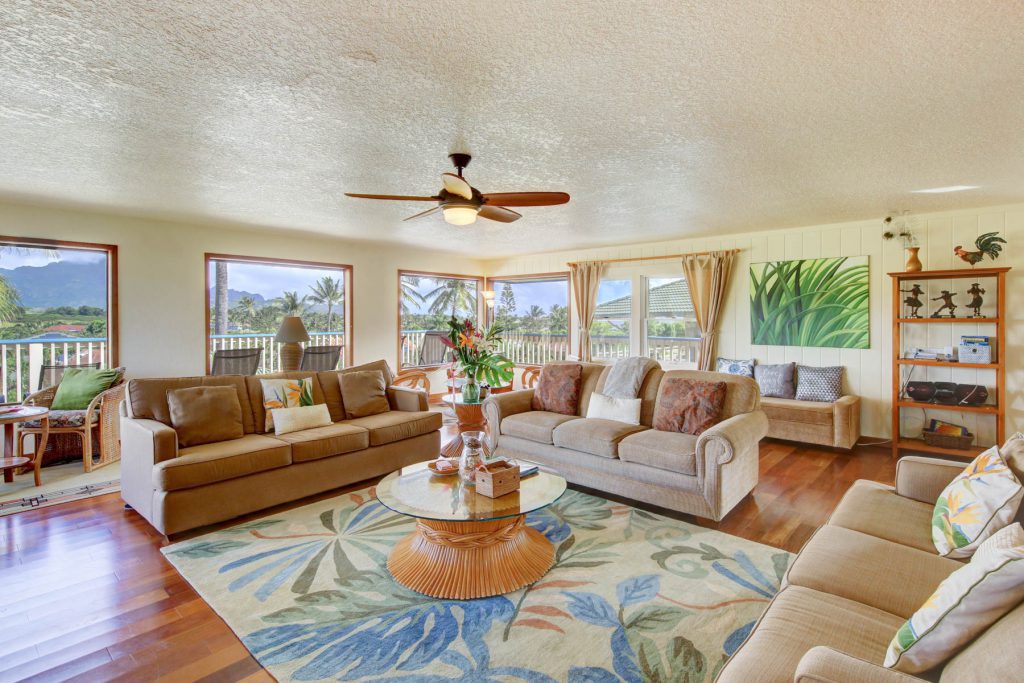 4 bedroom 3.5 bath AC/pool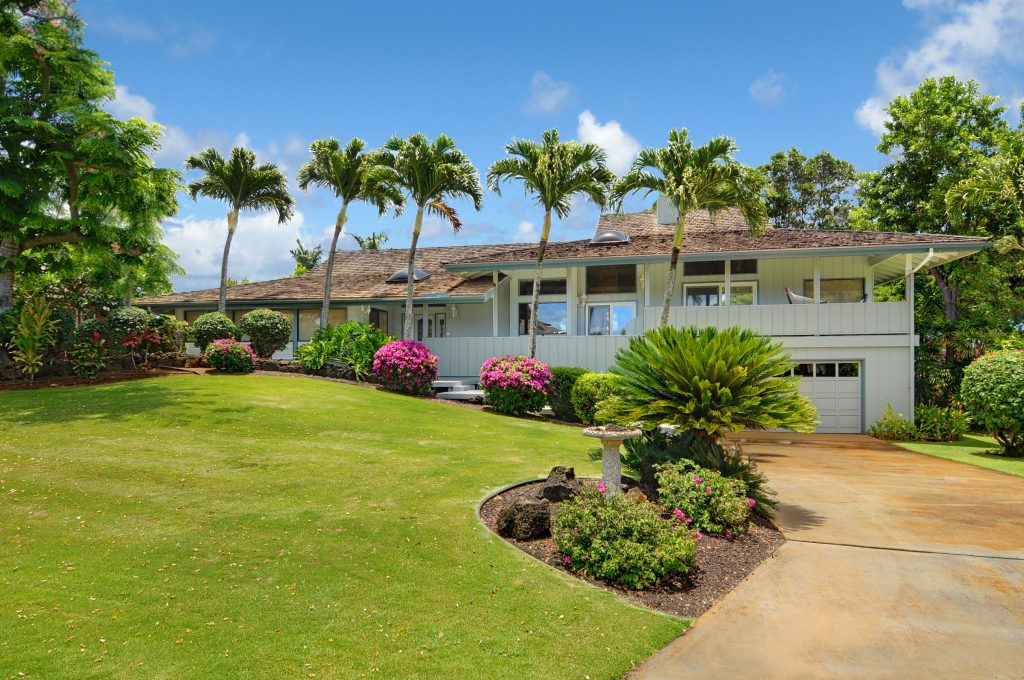 5 bedroom 4.5 bath AC/pool/spa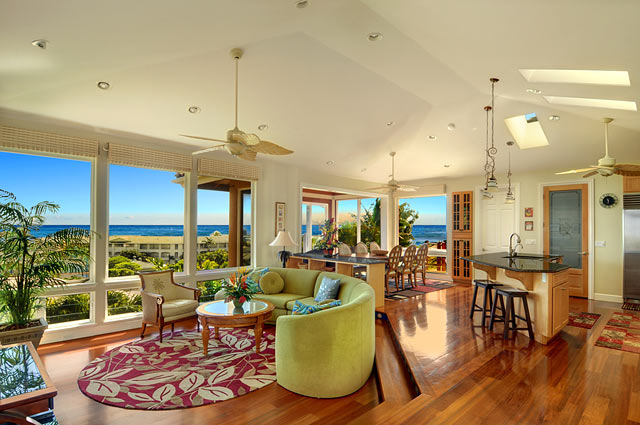 4 bedroom 4.5 bath AC/pool
About Kauai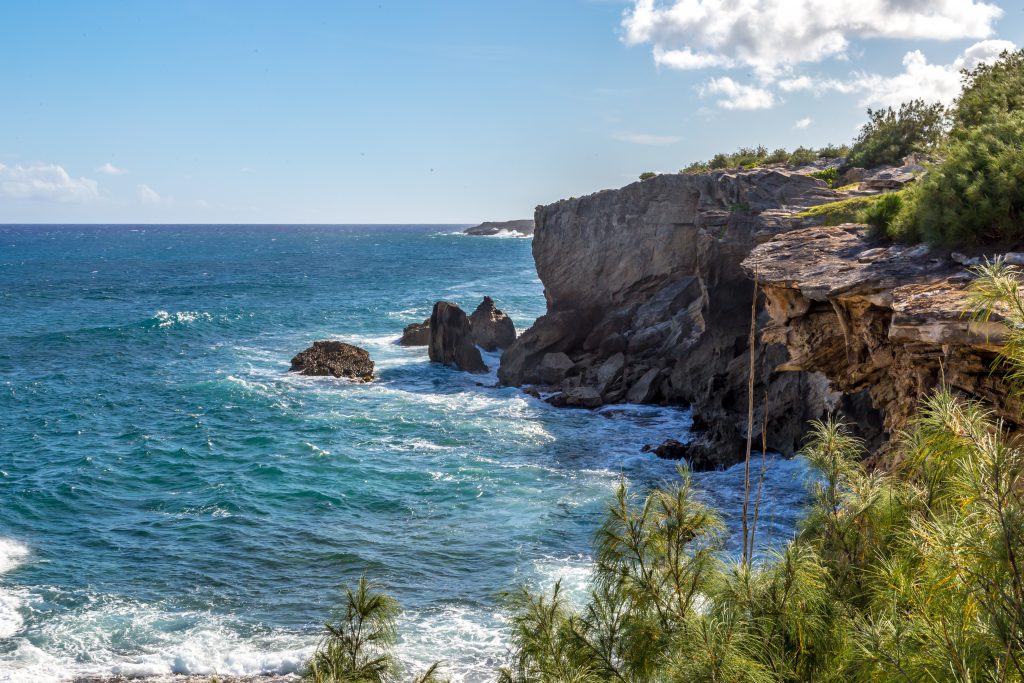 Kauai is lush and green and very scenic the mountains have lace like ridges and deep valleys the interplay between the lush green colors, shadows and sunlight angles creates spectacular views all day long.
Kauai has more of all the attractions, which make Hawaii special, than any of the other islands with the exception of having an active volcano. Kauai has more water falls, more beaches, more rivers than all the other islands , more snorkeling sites, more hiking trails, more golf courses etc. while being a relatively uncrowded ( only 70,000) population very friendly and very scenic island.