Kauai, the Garden Isle:
Kauai is lush and green and very scenic the mountains have lace like ridges and deep valleys the interplay between the lush green colors, shadows and sunlight angles creates spectacular views all day long. Kauai has more of all the attractions, which make Hawaii special, than any of the other islands with the exception of having an active volcano.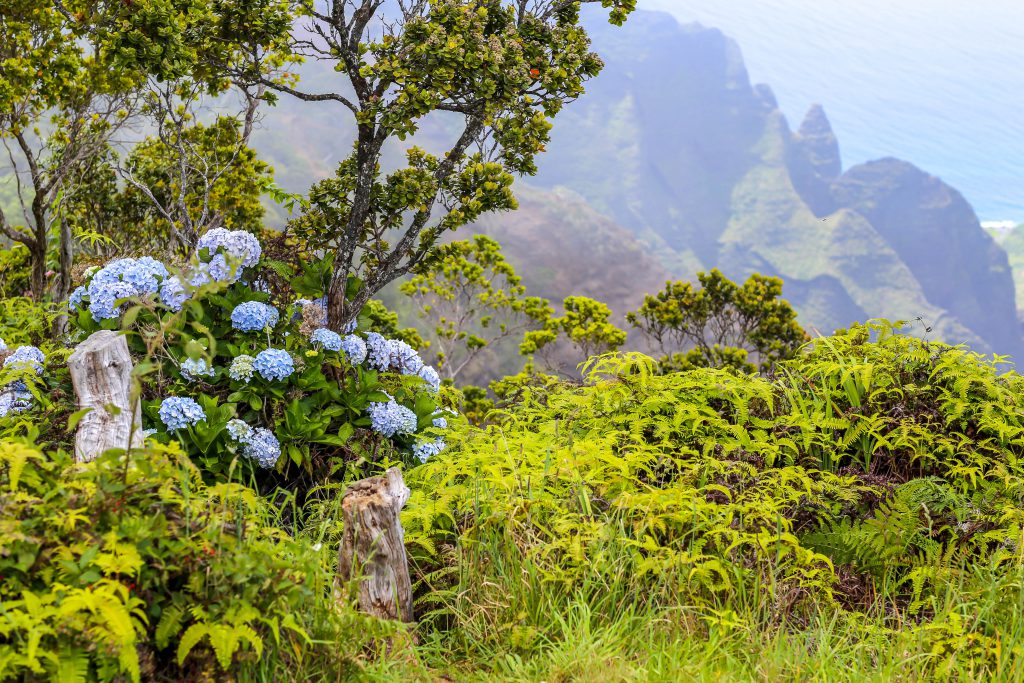 Beaches: Kauai has more beaches than all the other islands combined. From the longest and arguably the most spectacular beach in the state, Polihale to hundreds of secret beaches. There is a beach for every taste ranging from small hidden to large beaches with surf. If you want you can easily find a beach where you would be the only one. About half a dozen of the beaches have life guards and some have play grounds and safe swimming areas for children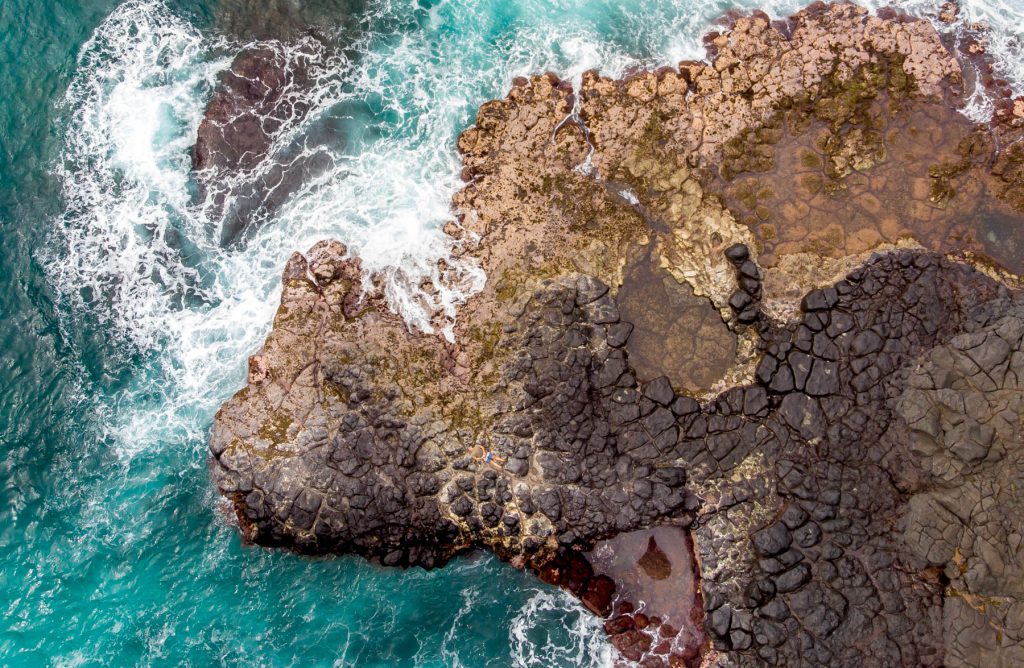 Charter Fishing: Lihue, Port Allen, Waimea
Luau's: Hyatt Luau is excellent
Golfing: On the south shore: Poipu Bay, Kiahuna, Kukuila and Kukuilino, Lihue: Grove Farm course,Kapaa: Wailua course, Princeville: Prince, Makai and Mauka courses.
Must sees: Kalalau look out, Waimea Canyon, Hanalei bay, Polihale Beach, Napali boat or kayak tour, Helicopter ride on a sunny day, Wailua and Opaakae falls, Hanalei bay.
Diving: Sheraton Caves in Poipu and Niahuu ( forbidden island).
Surfing or Stand Up Paddeling: rentals are available in Poipu, Hanalei and Nawiliwili
Wind surfing or Kite surfing: Mahaulepu and Anini beaches. Depending on the wind almost all the beaches are suitable for windsurfing for the experienced. Anini is for learners
Snorkeling: Poipu, Tunnels, Kee, Kalalau valley beaches all have excellent snorkeling. You also get to snorkel during the Kayak and boat tours of the Napali coast.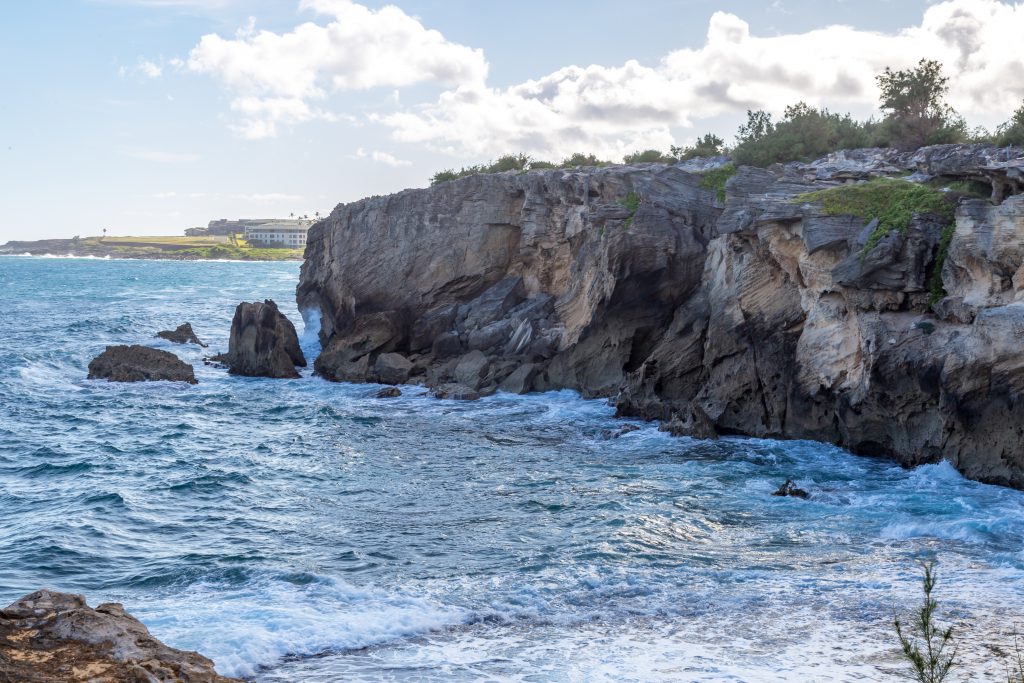 Kayaking: guided and unguided kayaking to Napali coast, Wailua river secret falls, Hanalei river, Kilauea river, Nawiliwili, Kayaking from Poipu to the botanical gardens ( set of fantasy Island Series in the eighties) are all excellent and range in ability from the easy ( Hanalei river, Wailua river) to demanding ( Napali Tours)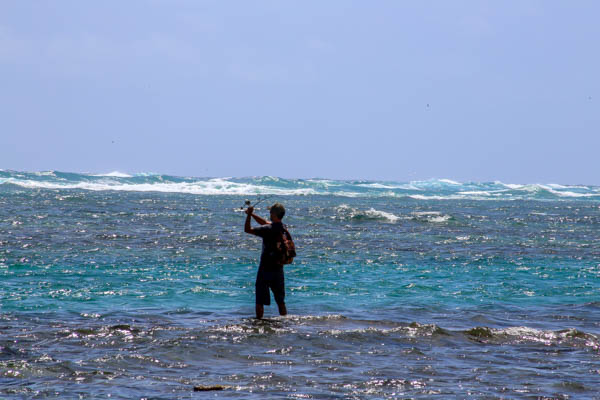 Hiking: An enormous number of excellent hikes are available ranging from easy to some of our favorite strenuous hikes like the Naualolu and Napali hikes. There are numerous hikes which will take you to waterfalls as well as spectacular vistas. Or you can take the easy hikes like the one along the Poipu Bay club shores.
Horse back riding is available in multiple areas: Poipu, Kapaa, etc.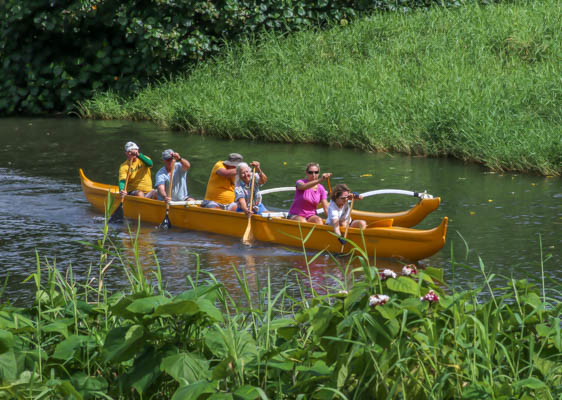 Biking: excellent biking trails in Kapaa and Poipu areas.
Zip Lining: Several different zip lines
A short listing of attractions and comparison of the Hawaiian Islands
Some of our guests are coming to Hawaii for the first time and naturally wondering about which island to go to. We bought our properties on Kauai after travelling extensively in all of the islands and weighing their plusses and minuses. The following is based on our travels and observations of the Islands.
Attractions of the Big Island:
Big island has wild beauty with its black glassy lava flows and dense rain forests and is not for everyone.The big island is larger than all of the other islands combined and it is also the only one with an active volcano. The first thing to note about the Big Island is that it is large and as a result it takes significant amounts of time to go from one part to another. The belt road that wraps around the island at elevations ranging from sea level to about 2000+ feet is ~360 miles long and if you want to go around the island can easily take the whole day!
The Big Island has two major population centers: Kailua-Kona area on the west side and Hilo on the east side. Almost all of the vacation rentals and other accommodations are in Kona. As a result of this Kona side is crowded and has plenty of traffic jams. Because it is in the wind shadow of the mountains Kona does not get the trade winds and as a result is quite hot. The temperature is typically in the high eighties to mid nineties. Hilo is the rainy side of the island where it rains heavily ( mostly at night) everyday.
The beaches on the Big Island are small, few and far in between so if you are visiting Hawaii to relax on a beach don't go to the big island. Snorkeling-is excellent on Big island at a couple of locations. Snorkeling Beach on Kona side on Alii Drive, is a very small beach and parking is not easily available but good for beginning snorkelers as there are plenty of colorful fish and turtles in shallow water. Kapoho tide pools national park on the east side is another excellent choice. Shallow pools formed by lava flows in the past 40 years provide outstanding snorkeling. Bring your water shoes as the bottom is glassy lava and will cut bare feet badly. You can stand in one place when the tide is coming in and watch all the fish pass by you. Star Gazing: If you  like to see a million stars at night take one of the tours offered to Mauna Kea and do some star gazing. Whale watching in winter on the Hilo side is good. Waterfalls AkaAka water falls about 20 miles north of Hilo are very nice to see they are not as large as the mainland water falls ( e.g. Yosemite, Yellowstone , Niagara falls etc) but the lush vegetation and wild flowers are spectacular. Waipio Valley: This valley is where the movie "Water World" ends. Many waterfalls can be seen from the beach. You can walk down the steep short hill. If driving down by a normal two wheel drive you may not be able to get back up. Kilauea Volcano: definitely worth the visit with its barren and sometimes lush and green landscape, lava flows can be seen at night from a walking path close to the shore. If you are going at night be sure to bring a flash light and good shoes because the path is on glassy lava and not for flip flops and other light shoes. The only disadvantage is that it is a long ways from Kona, driving is several hours each way. Black sand beach and turtles: a great place to stop on your way to the Volcano if you are coming from the Kona side. There are always some large turtles on the beach but  you probably would not swim there. If you do you will have a bathing suit full of  lava sand.
Attractions of Molokai:
Because of its relative inaccessibility compared to the other islands and lack of proper infrastructure to support a tourist industry Molokai is in a different class than the other Hawaiian islands. The permanent population is about 5000 and there are no traffic lights so if you want to enjoy solitude Molokai may be it. The only hotel and golf course are on the west side of Molokai which also has the largest beach on the island.
Molokai is good for touring on horse back, the sea cliffs on the north side are spectacular, from a historical point of view the leper colony and the small church there are worth a visit if you land on Molokai.
Attractions of Maui:
If you like Miami Beach you will like Maui. Lahina and Kaanapali areas of Maui are full of hotels and not too many vacation rentals thanks to a Maui County ordinance passed by pressure/bribing by the many hotels a couple of years back. South and West sides of Maui have literally dozens to hundreds of hotels and condo complexes with hotels occupying the front row and the beaches. Kapalua on the west side is primarily a luxury condo and golf development.
There are several very good golf courses in Kapalua and Kaanapali with fairly high greens fees. In terms of places to see other than the beaches and whales in winter there is really nothing that is unusual on the south and west sides. The Primary attraction of the island is Mount Hale Akala. At 10,000 feet its crater area is likened to the lunar surface. The views from the top are spectacular if there is no cloud cover. Many will go to the top to watch the sunrise. However, you have to get up around 4 AM and be prepared for freezing cold at the top. There is also a bike ride down if you like going downhill in a group with literally tens of switch backs. Other attractions of Maui are the Io valley in the middle, Hookipa with its world famous windsurfers and Hana on the east side which is really the only "Hawaii" left in Maui.
The drive to Hana is famous for its narrow road and switch backs as well as the several waterfall pools along the way. Depending on the season the drive can take as much as four hours one way. Hana is a nice tropical village with a high percentage of native Hawaiians, there are several nice restaurants and parks to rest and enjoy the scenery. If you are really hardy you can try to hike down to Hana from the top of Hale Akala it is about a 10 mile hike. For snorkeling on Maui the best bets are in the Hana area or taking a tour to the crescent shaped island about a mile off shore and diving into the half destroyed crater.
Attractions of Oahu:
Honolulu is a city of million people and has all the problems of a large city: rush hours, traffic jams and parking problems. Ala Moana shopping center is a favorite for Asian tourists with its European designer shops and asian style food court. The sights that are worth seeing in Oahu are: Bishop museum of Hawaiian history, definitely worth the visit.
Arizona memorial and Battleship Missouri, Arizona memorial with oil globules still rising to the surface from the leaking fuel oil tank and the list of crew who lost their lives with the Battle Ship Arizona is a very stirring experience and leaves a mark on all the visitors. Battle Ship Missouri is also worth seeing to appreciate the naval might of the USA at the end of world war two.
In terms of beaches Waikiki beach is always a favorite with new comers but the better beaches are on the north and west shores. West of Oahu is primarily inhabited by locals and is not a tourist area but during winter sunset beach is a good place to watch the surfers ride big waves. Other attractions are the Polynesian Center showcasing the pacific cultures run by the Mormon Church and Hanauma bay for snorkeling among all the tame fish.